Great interview which really piqued my interest in this book.
Portobello Book Blog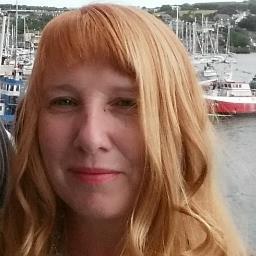 I'm very pleased to welcome Caroline Barry today. Her first novel for adults, The Dolocher, was published by Black and White Publishing last week on 17th March in both paperback and as an e-book. At the time of writing, the Kindle version is on offer for only 98p. If you'd like to grab this bargain, you can order it here: The Dolocher
First of all, would you tell me a little about yourself?
I live in the midlands of Ireland so I'm spoiled for fresh air and gorgeous countryside.  I am fascinated by folklore, by ghost stories of all kinds and any kind of paranormal phenomena.  I am yoga practitioner and as part of my teacher training course I studied in India.  I'm keen on all things philosophical and love to read scientific journals even if most of the concepts are over my head. I have a degree in English Literature…
View original post 1,169 more words