Happy Publication Day to Julia Claiborne Johnson on the eBook release of Better Luck Next Time (hardback coming soon on 18 Feb). I was a big fan of Julia's debut novel Be Frank with Me so was always eager to see what she would do next. I'm still reading this so my thoughts will be coming soon, but needless to say I am not disappointed so far. Julia has a very distinctive voice and while this book is totally different to 'Frank' it still has her trademark wit, warmth and ability to create characters that jump off the page.
What's the book about?
It's 1938 and women seeking a quick, no-questions split from their husbands head to the "divorce capital of the world," Reno, Nevada. There's one catch: they have to wait six-weeks to become "residents." Many of these wealthy, soon-to-be divorcees flock to the Flying Leap, a dude ranch that caters to their every need.
Twenty-four-year-old Ward spent one year at Yale before his family lost everything in the Great Depression; now he's earning an honest living as a ranch hand at the Flying Leap. Admired for his dashing good looks—"Cary Grant in cowboy boots"—Ward thinks he's got the Flying Leap's clients all figured out. But two new guests are about to upend everything he thinks he knows: Nina, a St Louis heiress and amateur pilot back for her third divorce, and Emily, whose bravest moment in life was leaving her cheating husband back in San Francisco and driving herself to Reno.
A novel about divorce, marriage, and everything that comes in between (money, class, ambition, and opportunity), Better Luck Next Time is a hilarious yet poignant examination of the ways friendship can save us, love can destroy us, and the family we create can be stronger than the family we come from.
You can buy the eBook now and the hardback is available to pre-order
---
Nevada Divorce Ranches
I will admit that when I first read the blurb I thought what a fantastic, off the wall idea for a book, not realising that 'divorce ranches' were a thing. I'd known about divorce being easier in Nevada but didn't realise fully why, or the extent to which the state had capitalised on it's status.
Nevada, had always had a precarious economy as it was heavily reliant on mining. As new veins of gold, silver and copper were uncovered, boomtowns would spring up. Unfortunately as the seams ran dry, or demand dropped, they would just as quickly disappear. Consequently, Nevada was one of the states hardest hit by the Great Depression.
In 1931 the Nevada legislature passed two important bills to help combat the crisis. One legalised gambling, giving rise to the growth of Las Vegas. The second changed the divorce residency requirements from six months to six weeks – the shortest in the country. In addition, it added an additional nine grounds for divorce, the most popular one being 'mental cruelty'. The consequence of this loosening of divorce laws saw thousands of people descend on Las Vegas, and Reno with more than 325,000 divorces granted in Nevada between 1931 and 1970.
The six week residency rule was strictly adhered to resulting in a real growth to the economy. As the bulk of the arrivals were women, a whole industry grew up based on keeping them fed, dressed, coiffured and entertained. But more importantly housed.
Residents offered bed and board, while auto camps (precursors to trailer parks) began to spring up on land around the city. But for those with more money to spare, the destination of choice was a 'divorce ranch'. These varied in size and quality, with some offering quite modest amenities, but the more exclusive ranches offered larger rooms, a swimming pool and several resident cowboys, invariably handsome ones, to keep the ladies entertained. The entertainment took the form of horse-riding, fishing, walking nature trails or accompanying the ladies into town for shopping, drinks or gambling. House rules invariably stressed not 'fraternising' with the guests, but …
In the 1930's it was lent a touch of Hollywood glamour as the rich and famous took advantage of it's leniency. When Ria Langham divorced Clark Gable in Vegas in 1939, she described it as, "the finest and shortest vacation I ever had in my life".
The divorce ranches offered and escape and adventure for many of the new arrivals. As well as honest employment for existing ranch hands and those that came to join the ranks of dude wranglers.
---
I always enjoy a book that introduces me to something I didn't know about and Better Luck Next Time certainly does that. Better still it does it in an engaging and novel way – excuse the pun. But for Julia, the history is personal, because during the Depression her father worked as a 'cowboy' at a divorce ranch outside of Reno. This puts into context her original choice of plotline for her book and gives it an authenticity you can't get just from research. I'll bet he had some stories to tell!
About the Author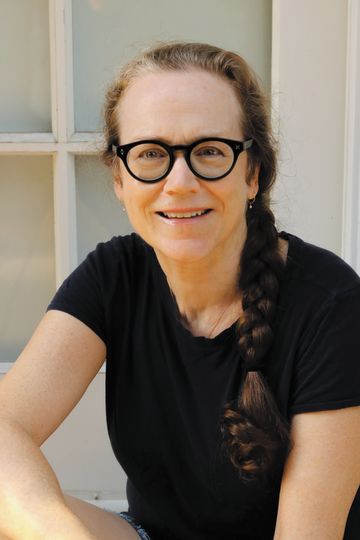 Julia Claiborne Johnson is the author of the bestselling Be Frank with Me, a finalist for the American Bookseller's Association Best Debut Novel Award. She grew up on a farm in Tennessee before moving to New York City, where she worked at Mademoiselle and Glamour magazines. She now lives in Los Angeles with her comedy-writer husband and their two children.
If you'd like to discover a little bit more about Julia you can find her Five on Friday feature here.