Happy Publication Day to Rose Alexander on the publication of the Endless River. I enjoyed both of Rose's previous books Garden of Stars and Under an Amber Sky so it's lovely to welcome another one into the world.
What's the book about?
In the heart of the rainforest, Katharine will fight for her life and for love.
1890: When Katharine and her husband, Anselmo, set sail to Brazil to reap the spoils of the rubber boom, it seems as if they cannot fail. But when Anselmo dies suddenly on the treacherous waters of the Amazon, a pregnant Katharine must decide whether or not to continue her husband's dream, alone. And when new love appears on the horizon, she must determine if she's brave enough to risk her heart again…
Meanwhile her sister Mabel is struggling to support their family back in London. Navigating new worlds in the upper class, she discovers that life as a housemaid has its own dangers, and Mabel soon learns that the whims of men can prove deadly…
Mabel and Katharine must both fight for their futures if they are ever to be reunited. Can they find love and happiness along the way?
---
What early readers are saying
The writing is stunning, Rose Alexander's powerful tale which demands attention, it demands you to keep reading well into the night. I love that Alexander harnesses your imagination and educates all at the same time as well as spinning a beautiful tale. It makes you think as much as it entertains, it's a stunning piece of work one of which many historical fiction readers are going to love.

Chicks, Rogues and Scandals
There was so much I really loved about this book – the exceptional descriptions that brought the Amazon to life (along with its towns and settlements), the strong women at the core of the story who had me willing them on at every turn, the wonderfully written moments of drama, the quieter moments of reflection and emotion, the unexpected twists that often drive the story in directions you're not expecting. The research that went into this book must have been immense, and the way the author made use of it was sheer perfection – I was entirely transported to both the locations and their era, and you really can't ask for much more than that.

This was one of those rare books that I found quite impossible to set aside until I'd reached its perfect end, and I felt quite bereft to leave its characters behind – if ever there was a book crying out for a sequel, then this must be it. Very highly recommended – and what a wonderful way to start a new reading year.

Being Anne
The beautiful scenery described, the heartbreaking treatment of the indigenous people and the strength and bravery of Katharine to build a life in this strange land made this a beautiful, captivating read. So many heartbreaking moments, dastardly characters, racism, rape, slavery – so many difficult subject matters. But to offset that are courageous people, unstoppable bravery, friendships and love.

The Book Review Crew
I absolutely loved this book and read it in around 24 hours. Reading about Katharine's journey was insightful, giving me a view of a world, I knew nothing about.

The Book Webb
This addictive historical romance will be a great addition to your 2021 TBR. Alexander's effort and commitment to creating a 19th century piece of fiction is shown through the detail and description, enriching the plot. The fascinating novel vividly describes the Amazon, painting a clear image in your head. I felt like I was there with Katharine. This is a highly commended feature of Along The Endless River, with incredible insights into the culture.

For the Literature
Purchasing Links
---
About the Author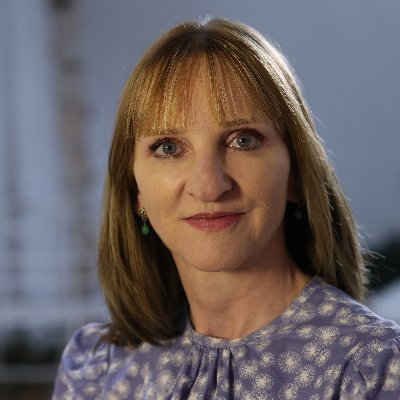 Rose has had more careers than is probably strictly necessary, including TV producer / director making programmes for all the major broadcasters, freelance feature writer for publications including The Guardian and secondary school English teacher, not forgetting cocktail waitress, melon picker and interior designer.
Writing a novel is, however predictable the line seems, the realisation of Rose's childhood dream and the result of finally finding 'a voice'. The triumph is that the voice was heard above the racket created by her three children plus rescue cat (tabby white, since you ask). Rose likens the experience of penning Garden of Stars, a multi-layered love story, to another recent achievement of learning to ice-skate: progress is two-slides-forward-one-back; insecurity, self-doubt and despondence reign supreme; onlookers laugh, mock or even worse, smile indulgently…. But the finished manuscript, polished and pristine, is like the perfect pirouette performed on freshly raked ice. (Rose can't do pirouettes yet, obviously, they just made the best simile.)
Rose is currently working on several new projects including a novel based on a relative's true story of an epic journey as a 'flüchtlinge', fleeing the vengeance of the rampaging Red Army as Nazi Germany collapsed.
You can follow Rose via her website and Twitter
Catch up with Rose's Five on Friday here.