Last year I started to put together an admittedly hit and miss list of Independent Publishers. Through out the year I then chose to highlight one (or more) based on what I'd recently bought. This grew out of my aim of buying at least one 'indie' published book per month. However, you can see the flaw in this plan, I'll either be bankrupt, drowning under a pile of books, or more likely deceased before I ever get around to featuring all the lovely indies out there. So this year, I've adopted a new tack. With 26 letters of the alphabet and 52 weeks in the year that neatly divides up into a post a fortnight if I adopt an alphabetical approach. As some letters won't be featured that takes care of a break for Christmas and allows a mop up of publishers I've missed.
I'm focusing on UK based publishers of adult fiction, short stories and poetry. I'll update my master list as I go along (or I'll try too) but the fortnightly list will give a more personalised shout out.
During the current pandemic, we're all aware that times are tough for indie bookshops and publishers so obviously if you can buy direct from them that benefits them more. During lockdown that isn't always an option for hard copy books so instead, you might want to consider using Bookshop.org or Hive Books.co.uk – both of which offer a percentage of the sale to a bricks-and-mortar bookshop. (NB for full disclosure I have an affiliate with both sites).
If you know of publishers I've missed or want to help update my master list then please add details in the comments. So here we go with Numerics and A
Numerics
404 Ink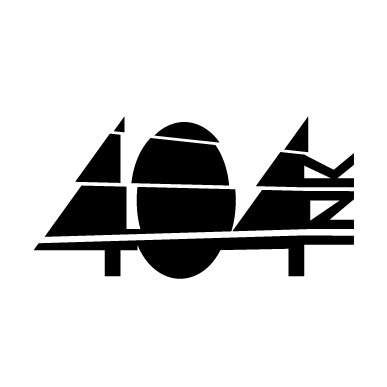 404 Ink was founded by Heather McDaid & Laura Jones in Edinburgh, Scotland, in 2016 with the view that publishing could be a little louder and a little more fun.
Our goal is to support new and emerging writers' careers and we believe in quality over quantity. That is, not publishing to fill a schedule but publishing because that book truly needs to be read. We strive to provide better-than-average royalty rates and to always punch above our weight in all areas to get our authors in front of as many people as possible.
Our authors and books have won awards including the Saltire Society First Book of the Year, Outstanding Literature Award at the Scottish Culture Awards, and are Scottish Book Trust New Writers Awardees, as well as appearing in The List Hot 100, and shortlisted for many more. They've appeared in The Guardian, Oprah.com, CNN, Huffington Post, Bustle, Publisher's Weekly, The Times, and more locally, nationally and internationally.
---
A
Against the Grain Poetry Press
Against the Grain Poetry Press is an innovative small independent poetry publisher dedicated to publishing challenging, well-crafted poetry. We love writing that is moving and provocative from strong, fresh, diverse voices.
We produce beautiful, starkly-designed, high quality books and pamphlets with high production values and an edgy appeal.
We have an annual submissions window for pamphlets selecting four of the best for publication.
Established in 2017 we work closely with our poets, launching their books at The Poetry Café, London or online during the pandemic.
We ran a poem competition in 2018 and 2019.
---
AKUK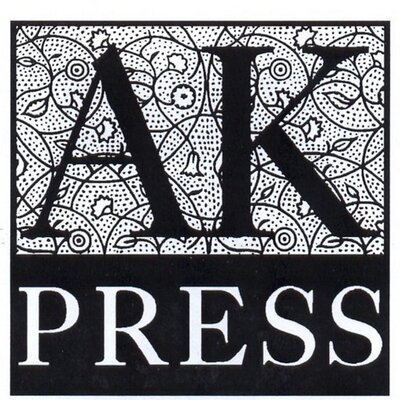 AK Press is a worker-run collective that publishes and distributes radical books, visual and audio media, and other mind-altering material. We're small: a few people who work long hours for short money, because we believe in what we do. We're anarchists, which is reflected both in the books we provide and in the way we organize our business. Decisions at AK Press are made collectively, from what we publish, to what we distribute and how we structure our labor
A key component of our struggle is the sharing of knowledge, history, and information. Through our publishing and distribution efforts, we see ourselves as part of a long tradition of getting the word out by any means necessary. In many historical periods, books, pamphlets, and other forms of written communication were clandestine, relying on networks of individuals keeping revolutionary ideas alive with secret printing presses, tattered facsimiles, and underground distribution systems. Our mission is to keep circulating these important texts, while producing new analyses and documenting the history of our struggle as it unfolds. We're proud to call ourselves propagandists and hope that the materials we provide both agitate and provoke.
---
Alchemy Press
The award-winning Alchemy Press is based in the West Midlands but has tendrils spreading across the country — indeed, across the world. (Across the universe?) We began in the late 1990s publishing a range of (mostly) fantasy and horror anthologies and collections, including award-winning (Where the Bodies are Buried by Kim Newman) and award-nominated (Rumours of the Marvellous by Peter Atkins) titles. We continue to produce affordable books in both print and eBook formats to suit the fantasy connoisseur's reading tastes.
In 2014 The Alchemy Press won the Best Small Press Award, presented by The British Fantasy Society!
---
Allen & Unwin see Atlantic Books
---
Allison and Busby
Allison & Busby was founded in 1967 by Margaret Busby and Clive Allison. They initially published several poetry volumes on a part-time basis before becoming a full-time publishing house in 1969. They now have an extensive fiction and non fiction catalogue over a variety of genres and disciplines.
---
Alma Books
Alma Books was set up in October 2005 by Alessandro Gallenzi and Elisabetta Minervini, the founders of Hesperus Press. Following its takeover of the Oneworld Classics list in February 2012, it now publishes around seventy new titles a year, mainly in the field of classics. Alma takes around forty per cent of its titles from English-language originals, while the rest are translations from French, Spanish, Italian, Russian, Japanese and other languages. Alma Books includes the following imprints: Alma Books, Alma Classics, Overture (music imprint), Calder Publications (founded 1950) and Herla (Poetry). The backlist comprises over 700 titles. Alma counts ten Nobel-Prize winners in its list and many more British and international award-winning authors and translators.As well as publishing internationally renowned authors, Alma takes pride in discovering and fostering new talents that go on to win prizes and become established writers across the world.
---
And Other Stories
And Other Stories publishes some of the best in contemporary writing, including many translations. We aim to push people's reading limits and help them discover authors of adventurous and inspiring writing. And we want to open up publishing so that from the outside it doesn't look like some posh freemasonry. For example, as we said in this piece in The Guardian, we think more of the English publishing industry should move out of London, Oxford and their environs. In 2017 we moved our main office to Sheffield and found such a warm welcome. The move also helped us discover great new writing from the North of England, including Tim Etchells' Endland, Amy Arnold's Slip of a Fish and Rachel Genn's What You Could Have Won.
And Other Stories is readers, editors, writers, translators and subscribers. While our books are distributed widely through bookshops, it's our subscribers' support that makes the books happen. We now have about 1,500 active subscribers in over 40 countries, receiving up to 6 books a year.
---
Angry Robot
Angry Robot is a global imprint dedicated to the best in modern adult science fiction, fantasy and everything in between. Our book line launched in July 2009, with physical books across a wide variety of formats, e-books as standard, and with all frontlist titles as audiobooks from October 2011.
We may be British-based, but we sell our books worldwide with the help of partners such as the mighty Penguin Random House (US/Canada/Australia & New Zealand). Our mission is to produce books that appeal to everyone, from post-Dr Who and Xbox fans to long-time genre enthusiasts. We are a part of Watkins Media Ltd, an ever-expanding group of media companies who work with new ways of delivering entertainment to readers, viewers and players.
---
Another North
Another North was founded in 2019. Our aim is to showcase both creative and non-fiction writing by Northern writers, people who live in the North and people who write about the North.
Read how we came in to being, here.
Another North is an online platform for Northern writing
Another North is possible. Another North is here.
---
Arachne Press
Arachne Press is a micro publisher of (award-winning!) short story and poetry anthologies and collections, fantasy novels for adults and young adults including a (Carnegie Medal nominated!) young adult novel, a photographic portrait book, and an illustrated children's story book. We are expanding our range all the time, but the short form is our first love.
Arachne Press is committed to showcasing talented writing and treating writers as they would wish to be treated, which includes paying them for their work, and making sure that their books look gorgeous! We welcome submissions to our open call anthologies from everyone who writes magnificently and particularly want to see work from writers with disabilities and from the diverse ethnic and LGBT communities.
---
Aria Fiction
Aria, are a dynamic digital-first fiction imprint from award-winning independent publishers Head Of Zeus. The Aria team are all avid readers who are committed to publishing exactly the kinds of books they like to read – from Romance And Sagas To Crime, Thrillers And Historical Adventures.
---
Armley Press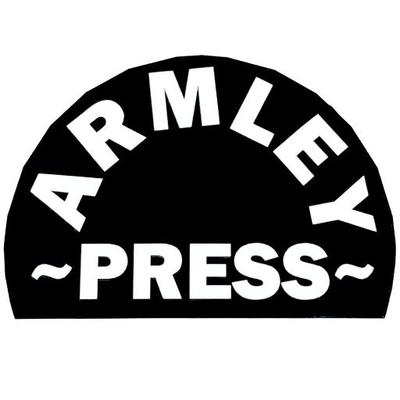 Armley Press is a punk publisher proud to be based in the north of England's biggest city, Leeds.
Armley Press want to be moist, daring, unorthodox, dynamic and give voice to real people.
We will share the word in many forms and want to hear from you.
Armley Press aim to be the antithesis of the London media and publishers, the Manchester obsessed BBC, and part of the counter-weight to their ignorant bias. We want to help fuck up their status quo.
---
Atlantic Books
Atlantic Books is an independent British publishing house founded in 2000. They have since developed a list that has a world-wide reputation for quality, originality and breadth, and includes fiction, history, politics, memoir and current affairs.
Publishers of recent successes such as bestsellers My Sister the Serial Killer, Call Me By Your Name, Crazy Rich Asians, Wild and Why We Get the Wrong Politicians, Atlantic Books strives to publish some of the very best fiction and non-fiction written today, from its headquarters in the heart of literary London.
I featured Atlantic as my Indie Publisher of the Month in August last year.
They have three Imprints
Allen and Unwin – Australia's leading and largest independent publisher is the majority shareholder of Atlantic Books. In the UK, we publish quality non-fiction for a ready market, as well as a carefully selected list of literary and commercial fiction.
Corvus – Corvus was born in 2010 as a home for Atlantic Books' genre fiction and to satisfy the desires of the digital reader
Grove Press – A leading independent literary publisher in the US since 1917, Grove Atlantic has a long and illustrious history; publishing many of the Beats, including William S. Burroughs, Jack Kerouac, and Allen Ginsberg, as well as a wide range of drama, poetry and general non-fiction.
---
Atrium Poetry
Atrium is a poetry webzine based in Worcestershire, UK.
We publish a new poem twice a week, on Tuesdays and Fridays.
The word 'atrium' has two main links – to the heart, and to spacious central areas in buildings that are open and light. With this is mind, we want to publish poems that allow our readers to think, feel and see things in a new way.
---
Aurora Metro Books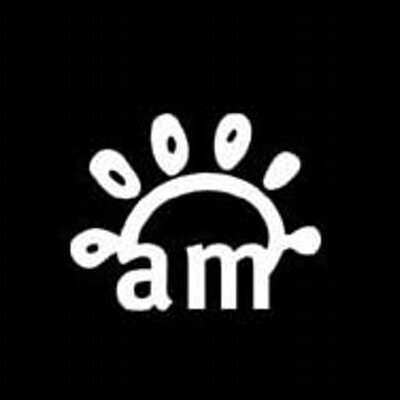 Aurora Metro began 30 years ago, when Cheryl Robson and a group of women writers created the press to develop and publish new writing. Now regarded as one of the leading independent publishers in the UK with a fine list of over 200 international authors including Germaine Greer, Benjamin Zephaniah, Meera Syal, Suchen Christine Lim, Jean-Claude Carriere, Nawal el Saadawi and Mihail Sebastian, we bring you an inspiring range of writers from around 30 different countries.
---
Avery Hill Publishing
Avery Hill is a publishing company based in London that helps aspiring creators reach their potential and is a home to the geniuses that the mainstream has yet to recognise.
Their canon includes psychogeographical mappings, eco-anarchist wizards, boat-shaped coffins, an all-female/non-binary construction crew (in space), a bad canine named Greasy, and much more.
---
Ayebia Clarke Publishing Ltd
Ayebia are bespoke publishers specialising in quality African and Caribbean writing.
Ayebia aims to be the first port of call for established and budding writers who require a publisher who has an affinity with and an understanding of where they are coming from. We can offer our knowledge, expertise and nurturing to writers who wish to reach a wider international audience.
Ayebia's mission is to publish books that will open new spaces and bring fresh insights into African and Caribbean life, culture and literature in a way that will enlighten, stimulate and entertain. Our goal is to give voice to new and diverse creative talent.
Ayebia's books target all readers who are interested in exploring quality literature from another perspective. Our books are also aimed at schools, colleges and the university market with a view to getting our books onto curriculum reading lists in Africa, Europe, USA and the rest of the world.
---
Hope that's introduced you to some new publishers and given you a flavour of what they do. See you soon for the next instalment.
Happy Reading!!