The latest gripping thriller from critically acclaimed author Victoria Selman is out next week (7th July) and available for pre-order. Truly, Darkly Deeply is already receiving rave peer reviews and looks set to be another winner. However, with pre-orders there will also be another winner – Dogs Trust as all pre-order royalties are being donated to them.
Sadly, while writing the book. Victoria lost her beloved dog, Maggie and so the donation is being made in her memory.
About the Book
A mind-blowing, unputdownable serial killer thriller of a very different kind – perfect for all fans of Mindhunter and Girl A

Twelve-year-old Sophie and her mother, Amelia-Rose, move to London from Massachusetts where they meet the charismatic Matty Melgren, who quickly becomes an intrinsic part of their lives. But as the relationship between the two adults fractures, a serial killer begins targeting young women with a striking resemblance to Amelia-Rose.

When Matty is eventually sent down for multiple murder, questions remain as to his guilt — questions which ultimately destroy both women. Nearly twenty years later, Sophie receives a letter from Battlemouth Prison informing her Matty is dying and wants to meet. It looks like Sophie might finally get the answers she craves. But will the truth set her free — or bury her deeper?
What the Reviewers Think
Truly, Darkly, Deeply is beautifully written and moves at the pace of wildfire. It draws you into the dark world of serial murder without celebrating it. Victoria Selman is an exciting and powerfully fresh voice, and her new thriller is one you won't put down ― Patricia Cornwell

Gravely compelling, sophisticated, terrifying. Victoria Selman truly excels with this clever, nuanced mystery― Chris Whitaker, bestselling author of We Begin at the End

Original and clever – an incredibly tense read which pulled me inexorably along to its chilling denouement― Harriet Tyce, bestselling author of Blood Orange

This is a thriller that lives up to its title and then some – chilling and compulsive, and with a wicked twist. I loved it ― Cara Hunter, bestselling author of Close To Home

A breathtakingly original novel, it's an utterly absorbing twisted story and a strong contender for the thriller of 2022 ― John Marrs, bestselling author of The One

A twisty psychological thriller that goes to the heart of how and who we love. Can't wait to see what Selman does next ― Sarah Pinborough, bestselling author of Behind Her Eyes

Truly, Darkly, Deeply is such a clever, immersive crime novel, and like nothing I've ever read before. I lived every unbearably tense second of Sophie's powerful story, unable to put the book down. It's only January and this could well be my book of the year! ― Caz Frear, author of Sweet Little Lies

A deliciously fresh take on the serial killer thriller. Explores the darkest reaches of humanity, and questions who we love – and why ― Fiona Cummins, author of When I was Ten

No one knows serial killers like Selman ― Elle Croft, author of The Guilty Wife

Utterly compelling. Twisted yet heartfelt. It's the stark portrayal of the complexities of familial love, and the slow burn of psychological authenticity that makes Truly Darkly Deeply such a thrilling read ― Ali Land, author of Good Me Bad Me

A sensational novel with a truly evil twist that you just don't see coming. Blew my mind. Selman knows her serial killers and this suspect has it all – he's terrifying and charming in equal measure. A true page-turner. Burned through this book in a couple of days. Riveted the whole way through. This one will stay with me for some time yet. Masterful ― Imran Mahmood, author of You Don't Know Me

Manages to be both a gripping-as-hell psychological thriller and a remarkably astute study of evil. A work of style and substance that leaves you with the uncomfortable suspicion that your world, and the people in it, are far more dangerous than you had imagined ― Dominic Nolan, author of Vine Street

Genuinely original, darkly compelling and psychologically astute, Truly, Darkly, Deeply is a real page turner exploring not only what it means to be a monster but also what it is like to love one. I swallowed it in two sittings racing to get to the story's chilling conclusion. A perfect story with real heart ― NJ Mackay, author of Found Her

Victoria Selman has created something original, completely absorbing, and utterly persuasive. I was right there in eighties north London, held breathlessly in situ, right up until the final, shocking twist. Magnificent ― Charlotte Philby, author of A Double Life

Gripping from the opening page, it ratchets up the tension while constantly forcing the reader to question what they think they know. A compulsive and hugely satisfying read ― Brian McGilloway, author of Borderlands

Truly, Darkly, Deeply by will be huge in 2022, a twisting, chilling tale that had me hooked from the start full of heart and characters that jump off the page' ― James Delargy, author of 55

From the start Truly, Darkly, Deeply had me completely hooked. A story that gets under your skin and haunts you long after the final page ― Eva Björg Ægisdóttir, author of Girls Who Lie

A wickedly dark read, fraught with twists and turns. I couldn't put this book down! ― Caroline Mitchell, author of The Midnight Man

A compellingly crafted, compulsive descent into the world of serial killers . . . an amazing immersive journey into the lives not only of serial killers, but of those that rub shoulders with them. This is going to be one of THE books of 2022 ― Robert Scragg, author of All That is Buried

What a gripping and intriguing novel. I loved the intensity of the relationships of all three main players and the tension never flagged for a moment. Such a spellbinding thriller ― Liz Nugent, author of Our Little Cruelties

Such a fabulous read. A brilliant mix of true-crime podcast vibes with a coming-of-age story that's emotionally spot-on. Simply couldn't tear myself away! ― Amanda Reynolds, author of Close to Me

I was hooked from the first page of this impressive thriller, and found it impossible to put down. Victoria Selman dives deep under the stereotype of serial killers to provide a complex analysis of innocence and guilt and the question of how well we know the people we love. Highly recommended ― Alex Michaelides, author of The Silent Patient

Utterly engrossing (and highly addictive) thriller. Dark Places meets My Lovely Wife. A truly fascinating and refreshing take on the serial killer thriller. Bravo, Victoria Selman! ― Jack Jordan

Wow! Truly Darkly Deeply is a beautifully written serial killer thriller with a creeping escalation of stone cold dread. Its roots in true crime, the story is so vivid and relatable I can't be certain I wasn't there. Brilliantly executed ― Janice Hallett
Wow indeed, that's some recommendation list, how can you resist?
About the Author
Victoria Selman is the author of the critically acclaimed Ziba MacKenzie series. Her debut novel, Blood for Blood, was shortlisted for the prestigious CWA Debut Dagger Award and an Amazon Charts #1 bestseller for five weeks, selling over half a million copies.
Victoria has written for the Independent, co-hosts Crime Time FM with critics, Barry Forshaw and Paul Burke, compiles the Afraid of the Light charity anthology series and was shortlisted for the 2021 CWA Short Story Dagger Award
About Dogs Trust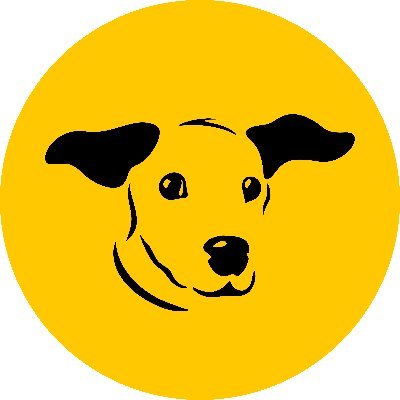 Today, many dog owners think of their pet as a member of the family.
But when we were founded in the nineteenth century, attitudes were very different. For most people, dogs were there to do a job. Cruel practices, such as prolonged chaining, were common.
In 1891, Lady Gertrude Stock started the National Canine Defence League. Her small group vowed to campaign against cruelty.
In the decades that followed, the League continued to campaign for better dog welfare. It increased rehoming, survived two world wars and worked with partners overseas.
We became Dogs Trust in 2003. Since then, we've celebrated many successes, from helping to change laws to launching our Dog School.
We're the UK's leading dog welfare charity – and we're proud of the many milestones in our history. You can learn more here.